About Kadam Dam
Kadam Dam is one the best tourist place to visit. The Kadam Project also called the Kadam Adi Narayan Reddy Project – is a reservoir on the river Kadam, a tributary river of the Godavari near Kademm Mandal, Nirmal District, Telangana. This project covers localized aya-cut under Nirmal and Mancherial Districts.
The project has been integrated with the reservoir being supplemented through the Sri Rama Sagar Project by the Saraswathi Canal to stabilize the localized catchment area. It has two major canals for water distribution, the Left canal length is 76.8 km and the Right Canal length is about 80 km.
Many different species of birds can be found here and the sunset is super beautiful. Boating facility is available. Speed boating as well as normal boat rides are available.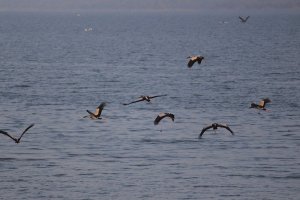 Timings to visit 
6:00 AM – 6:00 PM
The best time to visit 
The monsoon and post-monsoon are the best seasons to visit this place. It attracts a large number of tourists when the dam gates are open (around Sep/Oct)
How to Reach 
By Air: Rajiv Gandhi International Airport, Hyderabad – 319km
By Train: Adilabad Railway Station – 102km
By Bus: Kadampeddur Mandal – 57 km,  Adilabad  -110km, MGBS Hyderabad – 267km
Address
Kadam Dam, Pandwapur, Nirmal District, Telangana 504202
Also Read About Government Official Website
Also Read About Places to visit in Nirmal District
Hotels Near By
Kadam Dam Map