About Somasila Dam
Somasila Reservoir is constructed across River Pennar near Somasila, village of Ananthasagaram Mandal in Nellore District of Andhra Pradesh. The Project envisages storage of 78.00TMC of water at F.R.L. +100.58M. The contemplated ayacut under the project is 5, 84,500 acres in SPSR Nellore and Prakasam Districts.
The total ayacut contemplated under the Project is .4,05,500 acres wet (stabilization) and 1, 79,000 acres (New I.D) ayacut.
The Mandals covered are Alluru, Bogolu, Buchi, Dagadarthi, Indukurpet, Kovur, Kodavalur,Muthukur, Nellore, Sangam, Thotapalli Gudur, Venkatachalam, Vidavalur, Podalakur, Nellore Rural, Manubolu, Jaladanki, Kaligiri, Kavali, Kaluvoy, Chejerla, Podalakur, Ananthasagaram, Atmakur, Marripadu and A.S.Peta.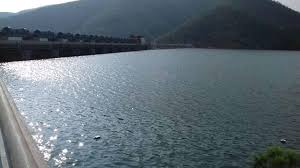 Timings of Somasila Dam
08:00AM – 06:00PM
How to reach 
By Air: Tirupati International Airport with 128 kms
By Train: Rajampet with 38kms
By Bus: Nellore to Somasila  with 85km
Address
Somasila Dam, Somasila, Ananthasagaram Mandal, Nellore District, 524302, Andhra Pradesh, India.
Also Read Place To Visit In And Around Nellore District
Nellore Hotels Booking
Somasila Dam Map