About the History of Sri Ranganayaka Swamy Temple, Srirangapuram
Sri Ranganayaka Swamy Temple Srirangapuram is located in Srirangapur village in Pebbair Mandal of Wanaparthy district, in Telangana state. The Ranganayaka Swamy temple was built around the 18th century A.D. According to some legends, the great Vijayanagar ruler Sri Krishnadevaraya visited the famous Sri Rangaswamy temple located in Srirangam and desired to build a similar temple in his kingdom. Later, in Krishnadevaraya's dream, Lord Vishnu said that he is located at a certain place in his own kingdom and will be shown to you by an eagle. So, the next day, the king followed the eagle and found Lord Vishnu's idol between the Karapakala hills and Kothakota. He constructed this beautiful Ranganayaka Swamy temple close to the Ratna Pushkarini Lake.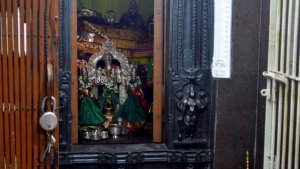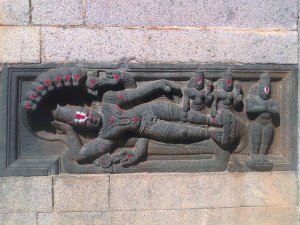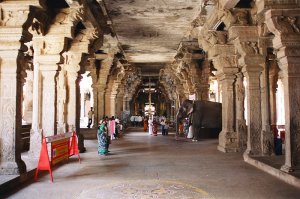 Timings to visit
06:00A.M.-01:00P.M. | 04:00P.M.-08:00P.M.
Best time to visit
Sankranthi-Kotai utsavalu, Rathotsavam
How to reach
By Road: Pebbair-10km, Wanaparthy-25km, Kollapur-160km, Mahabubnagar-100km
By Train: Gadwal station-40km
By Air: Hyderabad-120km.
Address
Sri Ranganayaka Swamy Temple, Srirangapuram Village, Pebbair Mandal, Wanaparthy District, Telangana-509105.
Also Read About Places to visit in Wanaparthy district
Also Read About Government Official Website
Hotels Near By
Temple Map