About 
Indira Gandhi Zoological Park is located amidst Seethakonda Reserve Forest covering an area of 625 acres.
The construction for this ex-situ facility started in the very year 1972 when the Wildlife Protection Act of this country came into existence and it was opened to the public on 19th May 1977. It is surrounded by beautiful and scenic hills of Eastern Ghats on three sides and the Bay of Bengal on the fourth side. Being a Large category Zoo recognized by the Central Zoo Authority it houses 843 animals like mammals, carnivores, lesser carnivores, canids, ungulates, reptiles, birds, and butterflies belonging to 123 species in a natural ambiance.
This place is also home to many free-ranging animals and birds owing to its existence in a forest area close to Kambalakonda Wildlife Sanctuary. Many streams originating in the sanctuary area are a good source of water for the sustenance of various flora and fauna of the zoo park.
Conservation Breeding Programme: Indira Gandhi Zoological Park, Visakhapatnam has been breeding many rare and endangered species for many years. The present breeding success this year was in Dholes. Dholes have been breeding successfully for the last few years. A study on the social and reproductive behaviors of dholes revealed that the presence of subordinate females is quite critical in the upbringing of pups since they play a crucial role during early pup development. The growth of the Dhole Population in Vizag Zoo is quite encouraging and very satisfactory. The population of Dholes saves reached 19 Nos.
Efforts are on to introduce new blood in the present stock for rejuvenating the genetic profile of the species. The successful breeding of White Tigers in the Zoo contributed to attracting more visitors over the years. Other species like Gaur, Nilgai, Jackal, Grey Jungle Fowl, Porcupine, Painted Storks, Grey Herons, Sambars, Black Bucks, etc. have also been breeding successfully in the Zoo.
The Asiatic Wild dog or Dhole (Cuon alpinus) belongs to the order Carnivore and family Canidae. Destruction of natural habitat hunting has reduced the wild populations to the verge of extinction. This endangered species has been placed under Schedule-I of the Wildlife Protection Act, 1972.
For conservation and breeding this species, Indira Gandhi Zoological Park, Visakhapatnam, Andhra Pradesh, India started with one male, two females, and one pair of pups (1:1) which were fell into the open moat of the Vizag Zoo enclosure in 1992 & 1994 respectively.
The natural environment provided at Indira Gandhi Zoological Park has given breeding success which may set an example for other zoos in the country.
IGZP is one of the foremost zoos in the country which has been regularly breeding Dholes in captivity. It had taken up Dholes as a focal species and efforts had been put in to acquire animals from different genetic lineages. Currently, the zoo has four established packs from three different lineages, and efforts are put in to get non-related individuals from Arignar Anna Zoological Park (AAZP)/Mysore zoo.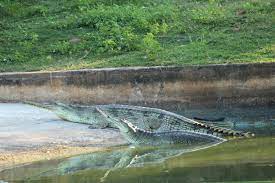 Timings to visit Indira Gandhi Zoological Park
09:00 AM – 05:00 PM, Monday Holiday.
Entry fee at Indira Gandhi Zoological Park
| | |
| --- | --- |
| Particulars | INR |
| Adults | 50/- |
| Children ( 3 – 12 years) | 10/- |
| Still Camera | 30/- |
| Video Camera | 150/- |
| Car 5 persons | 500/- |
| Battery Car (Adult) | 50/- |
| Battery Car (Child) | 30/- |
Lion Safari & Herbivores Safari / Proposed White Tiger Safari per trip (30 minutes) –
Adult – 50/-
Children – 30/-
How to Reach Indira Gandhi Zoological Park
By Air: Visakhapatnam International Airport – 16.8 km
By Train: Visakhapatnam Railway Station – 11 km
By Bus: Visakhapatnam Bus Stand – 7.3 km
Address
Indira Gandhi Zoological Park, near Dairy Farm, Yendada, Visakhapatnam, Andhra Pradesh, 530040, India.
Official website of Indira Gandi Zoological Park
Also Read Place To Visit In And Around Visakhapatnam District
Vizag Hotels Bookinng
Indira Gandhi Zoological Park Map