About Maredumilli Eco Tourism
Maredumilli Eco Tourism Area is managed by the local indigenous tribal community of Valamuru, Somireddypalem, and Valmeekipeta Vana Samrakshana Samithi people with of Andhra Pradesh Forest Department. It provides a unique opportunity to the native ethnic community to spread the message of conservation to the masses.
This area has many waterfalls and bubbling streams gushing out and flowing over the undulating rocks in the deep woods.
Nandanavanam: It is an Ethno Medical Awareness Centre developed to make the public aware of medicinal plants, brought from Western ghats and Orissa also.
Coffee and Pepper plantations: APFDC coffee and pepper plantations in the vicinity of Nandanavanam.
Vali Sugriva Medicinal plants conversation Area: 211 plant species including medicinal and rare plants were identified in this area.
Karthika Vanam: This particular place is planted with religious species. Species like Neem, Raavi, Amla, Matri, Maredu are planted in blocks in Kartheeka Vanam. Local species which are having medicinal value were also planted here. Adjoining this area is "Karthika Vanam" with plenty of Maredu and Amla trees.
Madanakunj – Vihara Sthal: Tiger, Panther, Bison, Spotted Deer, and Mouse deer are in-habiting the area. Wild bear, Mouse deer, Bison, Ren jungle fowl, Peacocks, beautiful birds are common. Hill Hyna, Hornbill, Kingfisher, Golder Driole are commonly seen. Varieties of butterflies are also can be seen.
Jungle Star Camp Site: It is Located adjoining the Valamuru river with the stream on 3 sides overlooking the Vali-Sugriva Konda which is believed to be the battleground of Vali – Sugriva during the Ramayana period.
Rampa Waterfall: Rampachodavaram Falls/Rampa Waterfall, is down from a height of about 50 feet, the only coastal fall in Andhra Pradesh. Water remains throughout the year in this waterfall and the downstream and is located in a dense jungle and can be accessed by jeeps. The Maredumilli Eco Tourism drive through the dense jungle is an exhilarating experience. The road and the area up to the waterfall are maintained by local villagers. There is a small trek to reach the waterfall from the entrance. While climbing the flowing water stream will be at your right and there are small waterfalls and will take a 20-minute climb to reach the main waterfall.
Ancient Shiva Temple named Sri Neelakanteswara temple near the Rampachodavaram waterfalls. A dance festival is organized every year on Shivratri day, where tribal dance Mela is attractive. During this dance, the costumes used by the dancers are very attractive.
Timings: 8 AM – 5 PM
Entry Fee: Rs. 10 for Person
Masaani Tippa: Forest Department, Government of Andhra Pradesh started Eco-Tourism Project at Maredumilli, Rampa Agency areas and at Massanithipa coastal area with an intension of letting the people know about the development and protection of forest area of Kakinada Territorial Forest Division.
Distance of Trekking Places Maredumilli Eco Tourism
Valamuru – Amrutha Dhara 8 Km
2 Km trek deep into a waterfall
Cross Country Trek: Tiger camp – Vijjuluru 8 Km
Adventure Trek: Valamuru – Nelluru 10Km.
Timings to Visit Maredumilli Eco Tourism
08:00 AM – 06:00 PM
Entry charges and Visit Duration at Maredumilli Eco Tourism
Amruthadhara Falls:
Bhupathipalem Reservoir
Timings: 8 AM – 6 PM
Entry Fee: Rs. 10 for Person
Best Time to Visit: November to January
Gudisa Hill Station: No Charges
Jalatarangini Waterfalls:
Entry Fee: 20 Rupees.
Best Time to Visit: November to January.
Timings: 8 AM – 6 PM
Manyam Viewpoint:
No Charges
Polluru Waterfalls:
Entry Fee: 10 Rupees.
Best Time to Visit: November to January.
Timings: 8 AM – 5 PM
Rampa Waterfalls:
Entry Fee: 10 Rupees
Best Time to Visit: November to January.
Timings: 8 AM – 5 PM
Sokuleru Vagu Viewpoint: No Charges.
Best Time to Visit: October – March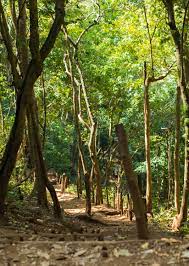 How to Reach Maredumilli Eco-Tourism / Vanavihari Eco-tourism
By Air: Rajahmundry Airport – 70 km,
By Train: Rajahmundry Railway Station – 85 km
By Bus: Rajahmundry Bus station – 83.4 km
Also Read ECO TOURISM WITH AP FOREST DEVELOPMENT CORPORATION
Maredumilli Eco Tourism Official Website Of East Godavari District
Address
Vanavihari Eco-tourism Complex, Maredumilli, East Godavari, Andhra Pradesh 533295, India.
Also Read Place To Visit In And Around East Gadavari District
Maredumilli Hotels Booking
Maredumilli Eco Tourism Map