About Medaram Jathara
Medaram Jathara which is also known as Sammakka Saralamma Jathara is a tribal festival honoring the goddesses Mother and Daughter, celebrated in the state of Telangana, India.
It commemorates the fight of a mother and daughter, Sammakka and Saralamma, with the reigning rulers against an unjust law. It is celebrated in Medaram during the time the goddesses of the tribes are believed to visit them. Medaram is a remote place in the Eturnagaram Wildlife Sanctuary, a part of Dandakaranya, the largest surviving forest belt in the Mulugu.
According to a tribal story, about 6 to 7 centuries ago, that is, in the 13th century, some tribal leaders who went hunting found a new born girl named Sammakka emitting enormous light while playing amidst tigers. She was taken to their habitation . The head of the tribe adopted her and brought her up as a chieftain, She later became the savior of the tribals of the region. She was married to Pagididda Raju, a feudatory tribal chief of the Kakatiyas who ruled the country of Andhra from Warangal City between 1000 AD and 1380 AD. She was blessed with two daughters and one son, namely Jampanna, Nagulamma, and Sarakka, respectively. People offer gold/jaggery of a quantity equal to their weight to the goddesses and take holy baths in the Jampanna Vagu (stream). It is a festival with no vedic or brahmanic influence.
Jampanna Vagu: Jampanna Vagu is a tributary to the River Godavari. According to history, Jampanna is the tribal warrior and the son of Tribal Goddess Sammakka. The Jampanna vagu took his name as he died in a battle fighting against the Kakatiya Army in that stream. The Jampanna vagu is still red in color, marked with the blood of Jampanna. Scientifically, the red color of the water is attributed to the soil composition. Tribals believe that taking a holy dip in the red water of Jampanna Vagu reminds them of the sacrifice of their gods who saved them and also induces courage into their souls. There is a bridge constructed on top of Jampanna Vagu, known as the Jampanna Vagu bridge.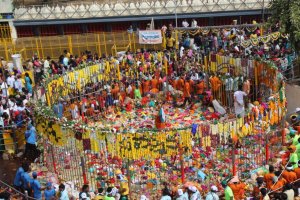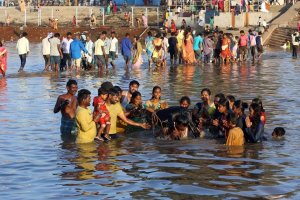 Timings to visit
06:00 AM – 08:00 PM
Best Time to Visit
February, Navaratri Every Year
How to Reach
By Air: Rajiv Gandhi International Airport – 267 km, Warangal Airport – 109 km,
By Train: Warangal Railway Station – 94.5 km, Ghanpur – 58.9 km
By Road: Mahatma Gandhi Bus Station – 240 km, Warangal – 90 km, Ghanpur – 56 km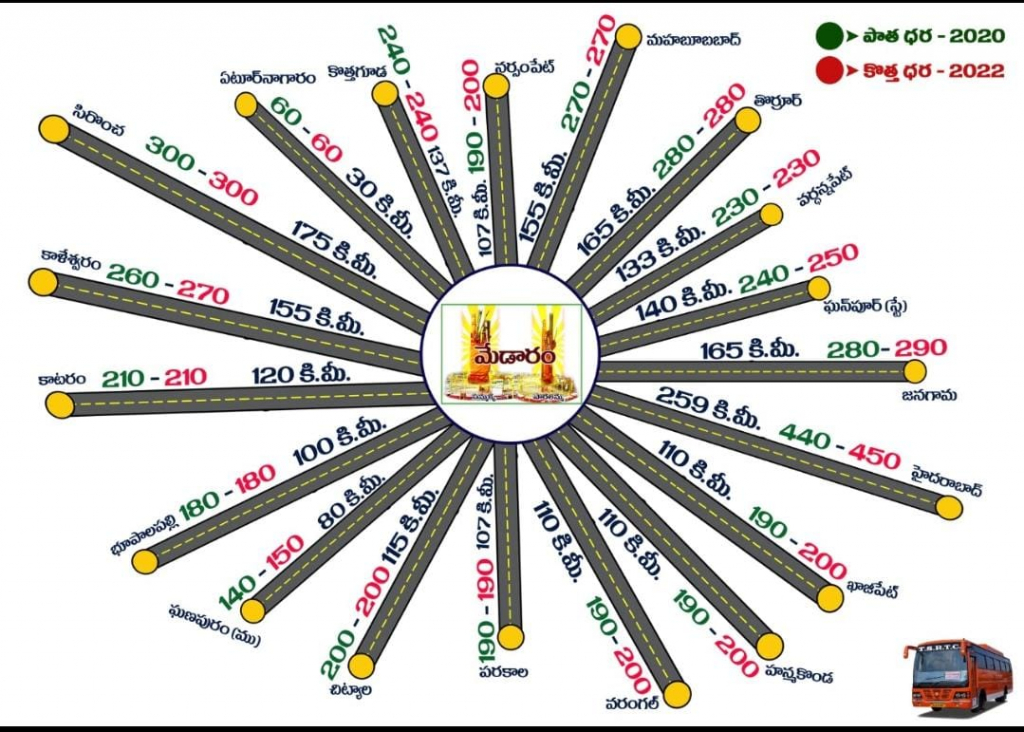 Address
Sammakka Saralamma Temple, Tadvai Mandal, Mulugu district, Medaram, Telangana 506344
Medaram Jathara Official App
Also Read About Places to visit in Mulugu District
Hotels Near By
https://medaramjathara.com/room-bookings/
Medaram Jathara Map