About Panduranga swamy temple
This Temple Was Constructed In 1929 By Sri Bhakta Narasimham and dedicated to Lord Panduranga Vithal. Saint Narasimham received blessings from Sadguru Mahipathi Maharaj in Pandaripuram. It is the second most famous temple among the Panduranga temples in India.
The idol is around 3 feet in height The idol is decorated with Vasteras and the ornaments and the precious diamond crown. There is a banyan tree just beside the temple. It is believed that saints have performed penance under this tree for around 350 years. Devotees and visitors take the Pradakshina of the Vruksh to seek blessings from the Lord.
Thousands of devotees take a holy dip in the Manginapudi seashore – Samudra Snan during Karthika Purnima. There are 12 holy wells near the seashore, devotees also take a bath in this 12 wells. It is believed that this 12 wells represent the 12 holy rivers of India. There is another temple of Radha, Rukmini, and Satyabhama. Sahasralinga Kailasa mandapam – 1000 shiva lingams is the key attraction of the temple. There are many idols like Veerabhadra Swamy, Yamadharma raja, Markhandeya, Lord Vigneswara are placed here.
There are 108 other shrines near the Hanumanji temple, Sri Rukmini Devi, Satyabhama Devi, and other gods and also the devotees like Bhakta Tukaram. There is 108 small shrine within in Panduranga Swamy temple.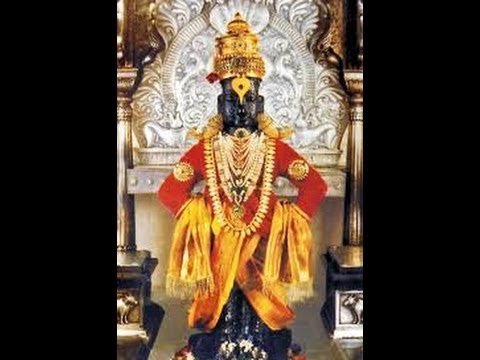 Timings to visit 
06:00 AM – 08:00 PM
Festivals celebrate at Panduranga swamy temple
Karthika Masam, Gowri Pooja
Seva Perform at Panduranga swamy temple
Devotees offer the Patika Bellam which the priest puts near the mouth of the Lord and it is back served to the devotees as a Prasad.
How to Reach 
By Air: Vijayawada – 66 km
By Train: Machilipatnam railway station – 4 km, Vijayawada – 70 km
By Road: Machilipatnam – 4 km, Gudivada – 43 km, Machilipatnam – 3 km, Repalle – 47 km
Address
Sri Panduranga Swamy Temple, Chilakalapudi, Machilipatnam, Andhra Pradesh 521002, India
AP Official Website Of Panduranga swamy temple
Also Read Place To Visit In And Around Krishna District
Machilipatnam Hotels Booking
Panduranga swamy temple Map