About Uma Maheswaram Temple
Uma Maheswaram Temple is dedicated to deity Lord Shiva. It is located in Nallamala forest range near Mannanur Village, Amrabad Mandal. It belongs to the reign of Maurya Chandragupta. The temple contains a Shivalinga, which has two colours – white on one side and red on the other. The deity in this temple is believed to have spotted in naturally formed cave. The continuous water flow from the hillocks on this beautiful temple, gives an impression as if Goddess Ganga is bestowing her purity here. There is a huge tank near the temple. It is the northern gateway of Srisailam – one of the Jyotirlingas. It is at the top of the hill covered by huge trees.
The hill ranges shields the temple. The temperature around the temple is below normal round the year. It is popularly known as Poor Man's Ooti. Papanasanam is around 200 m away from the sanctum sanctorum, where water comes out underneath the huge rocks all through the year. Thousands of devotees visit this place to washout their sins and to get their wishes come true.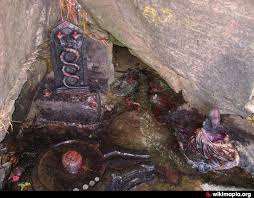 Timings to visit
9.30AM to 4.00PM
Best time to visit
Shivaratri, Masa Shivaratri which comes every month, Dasara, Karthikamasam
How To Reach
By Air: The Nearest airport is the rajiv gandhi international airport at distance of 120 km.
By Train: The nearest Railway station is at Jadcherla which is located at a distance of 48 km.
By Road: At a Distance of 55 Km From Nagarkurnool District.
Address
Uma Maheswaram Temple, Achampet Road, Rangapur, Nagarkurnool District, Telangana 509201
Also Read About Temple Official Website
Also Read About Places to visit in Nagarkurnool District
Hotels Near By
Temple Map