About Santhana Venugopala Swamy Temple, Chinoor
Santhana Venugopala Swamy Temple, Chinoor is one of the ancient temple located in Chinoor village of Kamareddy District.
According to the history, 700 years ago to the King Gary who ruled the region during the reign of Nijam kings had a dream. In that dream a man in the form of Bhagwat appeared in the pool at the end of the village in the form of an idol of Venugopal Swami and told him to find it and build a temple. The next day the king ordered his army to visit the pool and search there. After much effort they found a beautiful two and a half foot Venu Gopala Swami idol with their Rukmini and Satyabhamala.
According to local mythology, the idols of Sri Sudarshan Perumal and Srimannarayana were found along with the idols of the Swamy and the king built the temple and erected the idols of Swamy, along with the idols of Nammalwar and Bhagwad Ramanuja. According to the Agama Sastras, the worship of the Swami and the activities on the special festivals are very beautiful and a festival of the eyes.
Devotees have always believed that whoever worships the Swami in this temple will give them good offspring.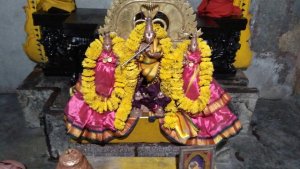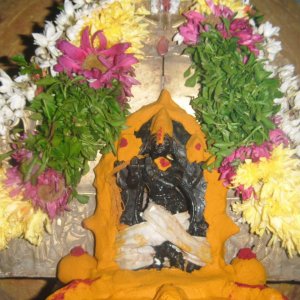 Timings to visit
9.00AM to 5.00PM
How to reach
By Air: The closest airport is the Rajiv Gandhi International Airport in Hyderabad, at a distance of 160km
By Train: You can reach Kamareddy from Secundrabad(SC) or Kacheguda(KCG) by travelling in a train. Secundrabad to Kamareddy train takes approximately 2 hours 15 minutes.
By Road: Nagireddy Pet Mandal is located at a distance of 6kms from Chinoor village and 43kms from Kamareddy town and it is 23kms from Medak and can be reached by road.
Address
Santhana Venugopala Swamy Temple, Chinoor Village, Nagireddy Pet Mandal, Kamareddy District, Telangana 503108
Hotels Near By
Temple Map